The information on this website should not be considered medical advice.
This website contains affiliate links, and we may be compensated for referrals.
With the fall semester just around the corner, many first-year medical students are starting the journey towards achieving their dreams. With one year under my belt and M2 only weeks away, I've been reflecting on what I wish I had known when I was starting my first year of medical school. Some of these tips you'll see in other "what to know before starting medical school" posts, and I included them because they're tried and true. Others are tips I had to learn the hard way personally and know others could benefit from hearing. Medical school is an incredibly enriching, challenging, and exciting journey, and by embracing some of these tips, you may save yourself some time and stress and have the best toolkit for M1.
1. Know and Use Your Resources
Let me preface this by saying, PLEASE do not spend all summer reviewing your college notes and getting your flashcard decks all sorted. Go out, enjoy your summer, and rest up for medical school because you will need that energy to power through when life gets tough. Once the semester starts, talk to upperclassmen and find out how they tackled the classes. Do some research about different study materials and learn what your school provides.
Some popular study tools are:
Anki – Anki is a free downloadable flashcard app for your PC, Mac, tablet, iPhone or Android. Students create decks of flashcards and share them with one another. Anki is one of the most widely used tools.
Sketchy – Sketchy Medical uses unique and interesting graphics, scenes, and stories to help you retain difficult to remember concepts. Read our review here.
Picmonic – Picmonic takes a similar approach to Sketchy, with some unique features of their own. One thing that seems to stand out is that you get much more for your money. You'll spend about 4x more on Sketchy. Both Sketchy and Picmonic offer free trials. Check out Picmonic and save 20% if you use our link.
Quizlet – Quizlet has flashcards with a huge question bank. It lets you plan your progress, set goals, and covers a variety of topics.
Pathoma – Pathoma provides both physical and online content to guide you in studying pathology for the USMLE Step 1 exam, as well as preparing for third year clerkships.

YouTube  – MedSimplified and Dirty Medicine are popular resources, but there are hundreds, if not thousands, of channels on YouTube with content designed to help med students.
You can also crowdsource from forums like medical school reddit to get tips on what to use.

Leave a comment with your favorite study tools below the article!

2. Be Okay With Changing Your Study Strategy
Each class in medical school is a unique set of challenges, and what works for one might not work for another. For example, Anki was a lifesaver for anatomy because of its strict memorization, but for physiology, it wasn't as helpful because understanding the mechanism was more important than memorizing steps. Classes also have different lecturers and, therefore, different tests within the same course. Be flexible with your study methods and be okay with changing your strategy on the fly if what you're doing isn't working.
3. Use Social Media Intentionally
Not only is mindlessly scrolling on social media a massive time suck and decreases productivity, but it can also mess with your mental health in the long run. You'll see non-medical school friends taking vacations and having nights out, celebrating a freedom you don't quite have. You will also see your classmates going out and worry if you're falling behind and getting stressed. One of the best decisions I made during my first year was deleting the apps when it was draining my energy. It forced me to be intentional about when I did go online, and I realized that most of the time I didn't really want to check it. If you do choose to stay active on social media, just remember that it's not reality, and posts can be deceiving. 
4. Discover New and Sustainable Forms of Self-care
Self-care is something that needs to constantly be maintained, especially in medical school, which can be mentally and physically draining. Try to find new ways throughout your medical school journey to practice self-care, such as reading, exercising, cooking or trying new restaurants. Try to diversify the ways you practice self-care, so if one method isn't available (ex. twisting your ankle so you can't go on a run), you have other ways to care for yourself. Actively practicing self-care will keep your energy levels up and help fight burnout.
5. Maintain Friendships From Before Med School
It's very easy to let medical school consume your life, and maintaining the friendships I made in college helped keep me motivated and feel connected while in school. These friends will keep you grounded and lift your spirits when you're feeling down about a low score or rough day. Whether it's texting or calling, or sending memes, they always find a way to make me smile, and they'll hopefully do the same for you. Plus, they will be your biggest supporters throughout school, with an unwavering belief in your success even when you don't believe it yourself.
6. This Won't Be College 2.0​
This is a big tip for students who had their college experiences severely impacted by COVID-19. I thought medical school would have the endless socializing opportunities that undergrad had, but I quickly realized that it's a very different social environment. There are not many social events run through the school, and many of your classmates will have different priorities that absorb their attention, like partners, families, etc. You'll still have fun and meet people who have the same priorities as you, but it won't be the same as you had in college. It's a different chapter of your life, so manage your expectations.
7. Remember: You're Not Alone
It's common to experience imposter syndrome and feel like you're uniquely unqualified to be in medical school, but I'll let you in on a little secret: everyone feels that way; some are just better at faking it than others. Everyone, at some point, will feel like they don't have a handle on the material or that they don't deserve to be here. Remember, you're not alone, and you can even challenge yourself to be vulnerable and share your feelings with your friends. You'll be surprised how many of your classmates who "do it all" feel the exact same way.
8. Don't Let Classmates Throw You Off
Everyone copes with medical school differently, and it's common to deal with insecurity both internally and externally. Some of your classmates may say or do things that stoke insecurity and make you worry you're studying the wrong way or not doing good enough. Just remember that everyone, including you, is doing their best and that if other people are draining your energy or making you doubt yourself, it's okay to take some space and distance from them, especially during crunch time.
9. Become Your Own Advocate
Medical school will give you plenty of challenges, and there will be times when you are struggling inside and/or outside the classroom. Don't be afraid to ask for help and be open about your struggles with professors and administration. I can personally attest to this: the weekend before an exam, I got bad news about my grandmother and had an awful cold and emailed administration to let them know I may need to miss small groups after the exam. They called me and immediately offered to move my exam so I could focus on being with my family and my health. The school's administration wants you to succeed and will do anything in their power to make that happen, but you need to ask. You need to advocate for your needs because if you don't ask for help, you won't get it. If you're struggling in class, meet with academic success advisors. They can give you tips on how to improve your study plan and set yourself up for success or guide you to other resources that can help you thrive.
10. Don't Lose Sight of the Big Picture
Last and certainly not least, remember that there is life outside of medical school. The exam that feels insurmountable will be one of many you will take, and you won't even remember it ten years from now. Medical school is a key stepping stone on your life journey, but there are other milestones ahead of you beyond medicine. That's why I like to study in public; there are so many people going about their lives, and it puts everything in perspective for me and reminds me that medical school isn't everything. I also remember this whenever I take time away from studying to do things I enjoy because it's important to remember not just to survive medical school but to thrive and enjoy life.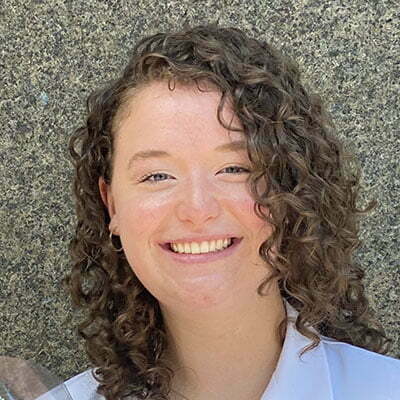 Taylor is a rising student at Loyola Stritch School of Medicine with an interest in gender-affirming care, environmental medicine, and public health. While she's keeping her options open for medical specialties, she is currently interested in Ob/Gyn. When she isn't studying, she likes to read, thrift, explore Chicago and try new recipes!