The information on this website should not be considered medical advice.
This website contains affiliate links, and we may be compensated for referrals.
Medical school is busy. Classes, labs, clubs, meetings, rotations, examinations, and a whole lot of studying in between. It is easy to get overwhelmed with the amount of material that students are required to know for upcoming tests. Medical podcasts are a helpful tool that students can utilize for on-the-go studying or simply mixing up their typical textbook study routines. There are many options for both pre-clinical and clinical years that could help students prepare for their medical school and USMLE board examinations. In this article, we highlight a few that are particularly popular among students.
Divine Intervention is one of the most popular podcasts the medical students listen to. These episodes cover a broad range of topics that are helpful for Step 1, 2 and 3, as well as for clinical rotation shelf examinations. They provide topic-specific episodes, such as thyroid cancer, but also provide episodes with clinical vignettes to help prepare students for examinations. They provide rapid reviews for Step 1, 2, and 3 high-yield topics and even episodes on biostatistics.
https://divineinterventionpodcasts.com/
Goljan is a pathophysiology specific lecture podcast series that is unique. The episodes are actually lectures given by Dr. Goljan at Oklahoma State University. He has a unique sense of humor that makes listening to his lecture series fun and entertaining, while also covering especially high-yield content, primarily for pre-clinical and Step 1 examinations.
Med School Phys is a useful topic for pre-clinical physiology studying. These episodes teach high-yield material that are helpful for 1st and 2nd year exams, as well as Step 1. Topic examples include pulmonary physiology, cardiovascular content, and endocrinology. These episodes run about 60 minutes, typically, which allows students to easily incorporate them into their studying.
Spoonful of Sugar is a fun podcast that provides 30-60 minute episodes on specific medical topics that focus on high-yield topics that are important across a few specialties, but is especially focused on internal medicine topics. These important concepts are also useful for the Step 2 and 3 examinations. Examples of high-yield topics include shock, myocardial infarction, heart failure, and cirrhosis.
Inside the Boards podcast is a great tool for students throughout medical school. It separates its topics by season. For example, in the Spring, they cover Step 1 material, while Step 2 material is covered in the early Summer. It additionally provides episodes that are helpful for 4th year students looking for tips for interviews and matching, which they focus on during the late fall. They also sprinkle in step 3 specific material throughout these episodes.

Brainwaves is a neurology specific podcast that aims to educate medical professionals with clinical cases in neurology. These episodes cover topics such as headaches, lewy body dementia, and other high-yield content that is crucial to understand for shelf and board examinations. Additionally, it covers some important concepts, such as certain physical examination skills, that could be especially useful in the wards.
Behind the Knife is an incredibly popular podcast for students' surgery rotation during their 3rd-year clinicals. It covers high-yield concepts for the surgery shelf examination and for Step 2 and Step 3. Most episodes are 30-60 minutes making them relatively easy to listen to in between surgical cases or on commutes. Some episodes cover trauma care and vascular medicine (both high-yield topics for exams), while others even dive into journal reviews or the financial principles for surgeons.
8. The Curbsiders Internal Medicine
The Curbsiders Internal Medicine podcast is another great asset to medical school studying. The episodes are given by practicing internists and cover a vast amount of high-yield content. They provide clinical pearls and current practices for many topics, such as multiple sclerosis, diabetes management, hypertension, and even addiction medicine. This podcast is especially helpful for both the internal medicine shelf examination and USMLE Step 2 and Step 3.
JAMA Clinical Reviews is a great tool for medical students. This podcast covers incredibly high-content across multiple specialties. These podcast episodes are given by JAMA editors and authors and explore the relevant clinical practice and patient care techniques for a vast amount of topics that could be especially helpful for shelf and board examinations.
10. Medgeeks Clinical / Exam Review Podcast
Medgeeks has a total of 290 episodes that covers a range of common topics. Some topics, such as osteoarthritis, mood disorders, and other common high-yield topics for clinical rotations and NBME shelf examinations. Other topics are related to medical knowledge that may not be entirely board exam-focused, but are interesting, fun facts for those interested in medicine.
Pimped Ob/Gyn is a helpful tool for your Obstetrics & Gynecology clinical rotation. It covers common Ob/Gyn topics that will help you not only prepare for clinical scenarios, but also elaborates on high-yield topics commonly seen on the NBME shelf examinations. These podcasts are relatively short, which is helpful during busy clinical rotation days.
Everyday Emergency is an intriguing podcast that covers true emergency stories from all over the world. It covers how these emergencies are tackled, while also displaying the pressures that emergency medical professionals face on a daily basis. It also highlights some important health issues from other countries, which provides students with some more depth than the day-to-day things seen in the United States.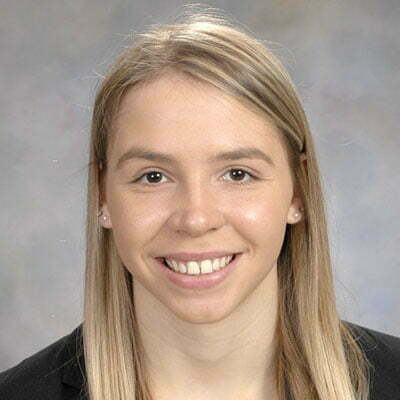 Lacee Collins is an MD candidate at Drexel University in Philadelphia, PA. She graduated from undergrad at Robert Morris University, where she majored in biology, minored in chemistry, and played on their Division 1 softball team. She is currently taking a gap year at Tulane University in New Orleans, LA, where she is conducting research for the Orthopaedic Surgery department. Lacee has multiple publications, primarily in Orthopaedic Surgery, and plans to apply in the 2024 residency match for Orthopaedics.