The information on this website should not be considered medical advice.
This website contains affiliate links, and we may be compensated for referrals.
If you're at that stage in your medical career where you're deciding on a specialty, you may be wondering how many residency programs to apply to. Read on to learn more, because the number may surprise you!
Add a header to begin generating the table of contents
Applying to residency programs is one of the most arduous processes med students go through.
They often spend hours finding and applying to dozens of programs, staying up late perfecting their application before their 7 am rotations the next morning, and wonder if their applications are competitive enough to secure a limited spot at their top choice.
To help ease some of the stress you'll feel during this process, this guide will go over how many programs to apply to for residency and provide you with some tips to help you with your residency applications!
Average Number of Program Applications per Applicant
The reason students apply to so many residencies is largely because of their competitiveness. For each residency spot available, there are at least nine students applying for it, meaning matching to a residency program has become increasingly difficult!
How Many Residency Programs to Apply to?
Considering the students that submitted the above number of applications had a 94.8% match rate, it's safe to say you can follow these averages as guidelines during your own residency application process.
However, it's important to remember that the quality of the programs you apply to is more important than the quantity. Apply to programs that match your interests that you genuinely want to join so that you aren't wasting your time or money. Consider your personal circumstances throughout the application process! 
Applying to too many programs can result in financial burden, as you'll have to pay for each application you submit. For your reference, here is how much residency applications cost:
| Programs Per Specialty | Application Fees |
| --- | --- |
| The first 10 | $99 |
| The next 11-20 | $19 each |
| The next 21-30 | $23 each |
| The next 31 or more | $26 each |
In case you're confused by these fees, consider the following examples:
30 emergency medicine programs

: $99.00 + (10 x $19.00) + (10 x $23.00) = $519

12 internal medicine programs, 10 emergency medicine programs, and 8 family medicine programs

: $99 + (2 x $19.00) + $99 + $99 = $335
While reducing your applications can help you save some money, applying to too few programs can limit your options and chances of matching. To balance these risks, it's generally recommended students submit at least 20-25 residency applications. 
Submitting these many applications will give you enough opportunity to match with at least one residency, while preventing you from spending money on programs that you have little interest in!
Residency Application Tips
Now that we've answered the question, "how many programs should I apply to for residency?" we thought it would be beneficial to share some tips to ensure you submit the best applications possible. 
Do your research to find programs that match your interests and qualifications. Look at program rankings, reviews, and the experiences of current residents. Consider location, size, and program structure.
While you'll want to keep your options open, applying to programs that fit your interests and needs is key. For instance, if you plan on staying close to home, it will be unnecessary to apply to programs that are across the country!
Give yourself enough time to gather all the necessary documents and prepare your personal statement and other application materials. It's recommended students start their applications around six months prior to their deadlines.
Secure Strong Letters of Recommendation
Choose your letter writers carefully and ask them well in advance. Consider meeting with your mentors to discuss what you'd like them to include in your letters. Come prepared! Bring a resume or a brag sheet of all of your accomplishments and achievements that you want them to highlight.
Write a Stellar Personal Statement
Your personal statement should highlight your relevant experiences, strengths, and aspirations as they relate to the specialties you're applying to. While you shouldn't write 25 completely different personal statements, you should tailor one to each program you're applying to.
On your application, ensure you include any relevant experiences that you pursued, including research, clinical experience, leadership opportunities, or community service that demonstrate the skills necessary to become a physician.
If you are invited for an interview, prepare well in advance. Research the program and the interview process, and practice your answers to common interview questions. Prepare a couple of insightful questions to ask your interviewer as well to demonstrate your interest in joining their program.
In the hustle and bustle of applying to residency programs it can be easy to lose track of deadlines or submit the wrong application. The final tip to consider when determining how many residency programs to apply to and how to submit the best applications is to stay organized!
Keep track of all deadlines and application requirements and monitor your email for any communication with your programs. Using a spreadsheet to help you stay on top of things can be helpful!
Remember to take your time and pay attention to the details. A well-prepared and thoughtful application can make a big difference in your chances of matching with your top residency program!
FAQs: How Many Residency Programs to Apply to
For any remaining questions about how many residency programs to apply to, read on to find your answers.
1. What Is the Average Number of Residency Programs to Apply to?
Students tend to apply to anywhere from 21-58 residency programs on average to ensure they match with a program. 
2. How Many Residency Programs Should I Interview At?
To give yourself the best chance of matching with a program that aligns with your interests, you should interview with all of the programs that ask you to. It's important to note, students tend to only be invited to interview for 12 out of the 21–58 programs they apply to. 
3. How Can I Increase My Chances of Getting Into Residency?
To increase your chances of getting into residency, follow these tips:
Do your research:

spend time looking through programs in your desired specialty to see if they align with your goals and interests

Start early

: give yourself enough time to gather your application materials 

Secure strong letters of recommendation

: choose your recommenders carefully and meet with them to discuss the content of your letters

Write a stellar personal statement

: tailor your personal statement to the programs you're applying to and ensure they present your unique experiences and achievements

Brag a little

: ensure you share the skills you've acquired through your activities and experiences that will help you become an excellent physician

Prepare for interviews

: spend time practicing for your interviews and prepare a few questions to ask your interviewer

Stay organized

: consider using a spreadsheet to keep track of all of your deadlines and application requirements
Overall, spend time and effort on each of your applications to increase your chances of matching with your top choices!
4. How Do I Decide on the Number of Residency Programs to Apply to?
Students should consider their qualifications, specialties of interest, the competitiveness of the specialties they're interested in, their budget, and geographic preferences when deciding on the number of residency programs to apply to.
While it's suggested you apply to at least 20, this number should be adjusted based on your individual preferences. But, remember, it's important to apply to a sufficient number of programs to increase your chances of matching!
5. Can I Apply to More Than One Specialty for Residency?
Yes, you can apply to more than one specialty for residency, and students often do! However, you should keep in mind that you may have to pay more application fees if you apply to multiple specialties.
6. What are the Key Factors to Consider When Selecting Residency Programs to Apply to?
When selecting which residency programs to apply to, consider factors, such as the program structure, faculty, location, resident experiences, and training opportunities. You should also consider its match rate and the reputation of the program, as higher-ranking programs will open more doors of opportunity for you!
7. When Is the Best Time to Start Applying for Residency Programs?
The residency application process typically begins in the summer of medical students' fourth year. Begin preparing your application at least six months before the deadline by gathering all of the required application materials and thoroughly researching your programs.
Applying to at least 20–25 programs allows students to broaden their options and increase their chances of matching with a program that meets their goals and preferences.
While applying to so many programs can be time-consuming and expensive, these costs will be well worth it in the long run if they result in you matching with your dream program!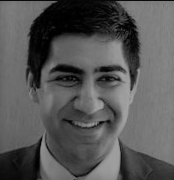 Columbia University graduate and former admissions committee member Rohan Jotwani is one of the top admissions experts on the Inspira team. After completing his combined MD and MBA at the Tufts University School of Medicine, he continued on to attend a residency program at Weill Cornell, where he held the position of Chief Resident in anesthesiology.