The information on this website should not be considered medical advice.
This website contains affiliate links, and we may be compensated for referrals.
Choosing a medical specialty is by far the biggest decision that a med student will make. Although it's not entirely impossible to change specialties later on, the reality is that this is more or less a permanent decision, and it will have a huge impact on everything about your working life over the years to come. It's important to think through the decision very carefully; you're the only one who can weigh the various factors that matter most to you.
At the same time, the decision isn't exactly yours alone. You'll also have to be able to match into a program in your chosen specialty. This is something that many med students think a lot about. If you've had a very strong performance in your preclinical and clinical years and have excellent test scores, then you're well-placed to choose any specialty that you want. If your performance hasn't been so strong, then you might find that you're unlikely to be able to snag a spot in a residency program in a highly competitive specialty.
This is why it's helpful to have a realistic sense of which ones are the most competitive and which ones are less so. But how can we determine which are which?
In this article, we'll take an evidence-based approach to the problem. We'll use data from the NRMP (the National Resident Matching Program – that is, the Match) to determine which specialties are the most competitive and which are the least. The NRMP compiles and releases these data for each year's Match.
There are a few different data points that we could use to define the "most competitive" and "least competitive" specialties. It turns out that when we use these different measurements, we end up with fairly similar lists each time. Let's take a look at a few different data points.
1. Number of Applicants Per Position
One way we could determine which specialty is the most competitive is by looking at which specialties have the most applicants per position. For this table, the NRMP just looked at the number of applicants who chose a certain specialty as their first choice, versus how many total spots are available in that specialty. There are a few programs that have higher numbers – that is, more people competing for each residency spot:
Neurological Surgery
Vascular Surgery
Plastic Surgery
General Surgery
Otolaryngology (ENT)
See a trend here? All of the most competitive specialties are surgical ones, at least according to this method of ranking.
In contrast, these are the programs that are least competitive, using this method:
Radiation Oncology
Child Neurology
Pediatrics
Family Medicine
Diagnostic Radiology
The programs on this list are mainly either in primary care or in clinical specialties, with not a single surgical specialty to be seen.
This is just one way of determining how competitive a specialty is. What if we use a different metric?
Another way we could look at the competitiveness of a specialty is by the percentage of people who chose that specialty who ended up successfully matching. The most competitive specialties are the ones where the percentage of matched applicants is the lowest (because it's harder to match in them), while the least competitive specialties have the highest percentage.
Using this method, we find that there are five specialties with successful match rates below 80%:
Plastic Surgery
Otolaryngology
Neurological Surgery
Vascular Surgery
Orthopedic Surgery
The list looks familiar, no? Again, the surgical specialties are the most competitive. By contrast, there are five specialties with successful match rates above 96%:
Radiation Oncology
Pediatrics
Neurology
Internal Medicine
Family Medicine
As with the list we developed with the previous method, primary care specialties tend to dominate this list, with other clinical specialties rounding it out.
Another way we could get a sense of which specialties are the most competitive is to look at how applicants in various specialties scored on the USMLE. Let's consider the applicants who matched successfully. As you can see above, six specialties emerge as the most competitive, with average Step 1 scores around 250:
Dermatology
Interventional Radiology
Neurological Surgery
Orthopedic Surgery
Otolaryngology
Plastic Surgery
By now, it won't surprise you that surgical specialties take up pretty much the whole list.
And there are four specialties with average scores around 230 or lower:
Family Medicine
Pediatrics
Physical Medicine & Rehabilitation
Psychiatry
Again, primary care seems to be the theme here.
Overall, with all of the three methods we've used, Neurological Surgery and Vascular Surgery have consistently shown up on the lists of the most competitive specialties, with other surgical specialties rounding out the list every time. For the least competitive specialties, Family Medicine and Pediatrics have consistently been on the lists, with other primary care and clinical specialties rounding those lists out.
Of course, there are also some specialties in the middle ground for each measure. We haven't listed every single specialty, just the extremes for each data point. You can easily look at the charts above to see where different programs landed on each measure. You can also view the whole report yourself. It has a lot more data than the few measures that we've picked out for this article.
Each individual program is unique
In this article, we've been discussing specialties as a whole. However, different programs within a given specialty are different. For example, while Pediatrics is not a particularly competitive specialty overall, there are still certain programs within that specialty that are far more competitive to get into.
Remember that this is just one aspect of a specialty to consider. While it might have an impact on your likelihood of matching to a given specialty, there's a lot more to consider when you're choosing which programs to apply to. Also, keep in mind that you aren't limited to applying to programs in just one specialty – you could always try for a more competitive specialty, but also choose some programs in a less competitive specialty as a backup.
If you'd like to go deeper into this data set, the NRMP offers a great set of interactive tools that allows you to do just that. This can allow you to compare different specialties that you might be considering, and to look at specific factors that might be relevant to you. Warning: if you're the kind of person who enjoys playing around with data, then this can quickly become a pretty deep rabbit hole, so you might want to have some time available before you look at it.
We wish you the best of luck in the Match!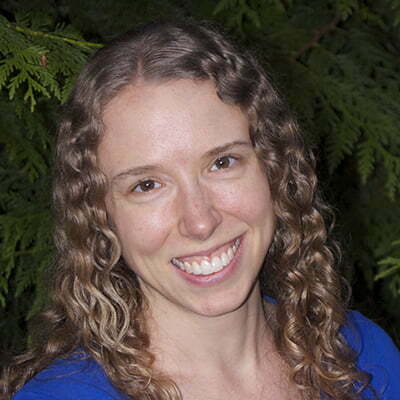 Dr. Patricia Shelton, MD, holds a Doctor of Medicine degree and a Bachelor's degree in Neuroscience, both from the University of Washington in Seattle. For the past eight years, her career has been focused on medical communications, including writing both for the general public as well as for other medical professionals. In addition to this, she also teaches anatomy and physiology at the college level for the National Institutes of Health, as well as at the general public level in yoga teacher training programs. Her book, The Yoga Doctor, was published in 2015.