The information on this website should not be considered medical advice.
This website contains affiliate links, and we may be compensated for referrals.
The first two years of medical are structured and rigid. After completing your first two years, it can feel like the wild west trying to decide how to tackle the USMLE Step 1. The multitude of resources, forums, and personal stories is overwhelming. People often constantly restart their study schedules or extensively plan to procrastinate. Here is a step-by-step guide to creating your Step 1 dedicated schedule.
Home Base for Step 1 Dedicated Study
Before starting the process, find a home base. Your home base is where you can find your schedule, checklist, or outline of how to approach the upcoming weeks. I will be referencing a spreadsheet I made. It was my calendar, daily checklist, and resource checklist. However, many free USMLE Step 1 schedules and excel templates are accessible on forums. In addition, there are paid resources like Cram fighter that can make a schedule based on all the resources you have.
The first step is to take a baseline practice exam. Completing your first exam allows you to better understand where your starting point is, the length of preparation you will need, and what subjects are your strengths and weaknesses.
It's vital to set yourself up for success. Viewing this baseline exam as your starting line can help build momentum without carrying overwhelming connotations.
You have your starting line. How will you know when you're ready to take Step 1? It's a shared experience never to feel prepared for the Step 1 exam, especially as you study more. In my opinion, we fall victim to the Dunning-Kruger effect. However, that's why there are still two more years to learn.
To shift away from relying on feeling ready, you will need to define your finish line (numbers!). My goal was to achieve 215 for two consecutive practice exams. At the time, the passing score was 196. Now, NBME practice exams scores are percentiles which you can find here.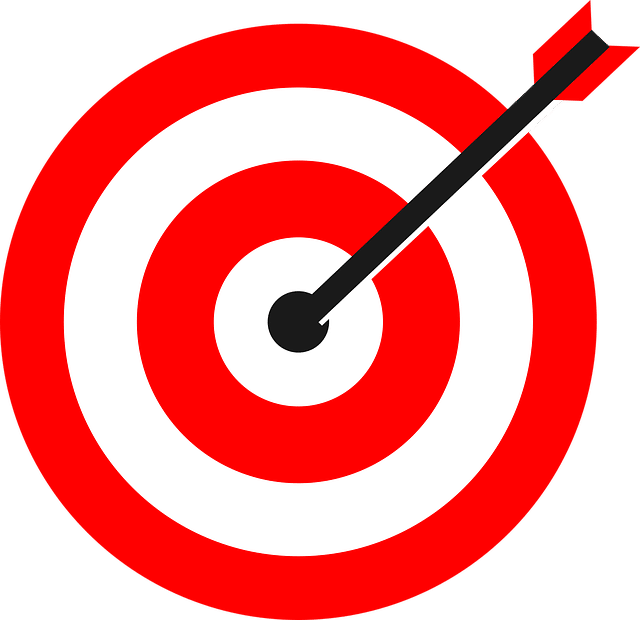 Decide How Many Weeks You'll Study
Many factors will affect your timeline. Commonly, the determining factor is the number of weeks their schools give. Most people take 8 to 12 weeks, but it's essential to find your sweet spot. What is the maximum amount of time you can prep given your allotted time?
Next, evaluate what resources you will be using and how long it will take you to review them. For example, are you rewatching all of the Sketchy videos? Or do you have 2000 UWorld questions left? A block of UWorld questions would take me about an hour and a half to review. Roughly map this out on your schedule.
Use your baseline score to check your work. Does it seem reasonable to reach your goal in this amount of time? It may be difficult to answer this question, but continue to ask yourself every week or when you take practice exams. It's normal to adjust your timeline as you learn how much progress you tend to make each week.
Structure The Weeks of Your Study Plan
We have a rough idea of your Step 1 Study Schedule. We know the number of weeks and how you will fit your resources. Next, we add shape to your plan.
My baseline exam confirmed I needed a comprehensive review. How you approach filling your content gaps depends on your preferred study style. Do you learn best from watching videos? Or completing questions? I have a mixed learning style, so I created a two-phase Step 1 dedicated plan. Breaking up your dedicated study period into phases can help focus your goals. You may need a three-phased plan or a planned break in between, but hopefully, my design might give you an idea of things that might for you.
Take care of your mental health!   Notice that I still have my workouts in my schedule, despite studying for very long hours during exam preparation. Burnout makes it hard to learn.
How To Make A Two-Phase Step 1 Dedicated Study Structure
Phase 1: Refreshing Your Knowledge
Step 1: How many days do you review each subject?
To find this number, I multiplied the number of topics (i.e., Cardiology, Biochemistry, etc.) by the number of potential study days. I had 13 topics to review. I utilized Pathoma, Sketchy Pharmacology, and Sketchy Pathology for each subject. This made a rough estimate of 3 to 5 days based on the number of videos. So 13 topics multiplied by the average of four days equals 52 days. I planned to take Sundays off, leaving me with six days to study per week. 52 study days by six days equated to 8.5 weeks. Too long! So compromise, I cut it in half by doing two topics at a time. Play around with the numbers to see how much time will fit your timeline.
Step 2: Which subject do you start with?
I started with my weaker subjects like Cardiology and Renal. These are subjects you dreaded during M1 and M2. The ones you had to relearn constantly.
By addressing your weakness, you gain the advantage of being able to adjust your study schedule if you need more time to review these subjects. In addition, this allows more time to revisit if you feel you need to.
Step 3: When do I take practice exams?
The easiest way to plan when to take practice Step 1 exams is to start with inventory. How many exams will you purchase? If you bought Uworld, you would already have two self-assessments (UWSA 1 and UWSA 2). In addition to UWSA's, most people also take the NBME practice exams. NBME usually offers five exams, and the versions are changed frequently. These and the Free 120 are the most common and well-regarded exams. I had access to 10 exams. With my 8-week study schedule, I took an NBME once every week.
It's essential to place practice exams in your schedule because they take 4-5 hours to complete. You will need to schedule some time to review it. I couldn't schedule any topic review on practice exam days.
Practice Exams Are Feedback
Practice exams are natural points to reflect on how prep is going. There can be a lot of emotion surrounding practice exam scores, but if you're not making progress, it's okay to utilize help.
Many of my classmates utilized professional tutoring services to address content gaps and improve test-taking skills. Though most of these services can be pricey, group and individual services allow for a range of price points.
Another option is to ask students from your school for help. They better understand what education you started dedicated Step prep with and common pitfalls they experience. Many students choose to tutor on the side, so ask your community.
Get a study buddy! Other students studying for Step are your best bet for support and accountability. It's also an opportunity for consolidating knowledge with teach backs.
Phase 2: Review Boot Camp
After a comprehensive topic review, I entered phase 2 – my question bank boot camp. After refreshing all my knowledge, I could spend more time actively testing myself. I chose this phase to last two weeks based on how many practice questions I still wanted to complete. The goal of the review boot camp was to fine-tune any weaknesses I still had.
Clarify Your Daily Step Study Schedule
At this point, we have created a weekly goal outline. The next step is to create a template of your daily routine. The level of detail will depend on how much freedom you like in your schedule. I wanted a calendar view of my tasks. This helped me be more realistic with what I could accomplish within a set time. However, many people prefer more freedom and create checklists of things to do every day. Either way, having a system of accountability creates a powerful motivator of proof of progress.
When building your daily schedule, be mindful of your natural energy levels. My brain is the freshest in the morning, so I prioritize the most critical things early in the day. Notably, this may change during the weeks, especially as you become more fatigued.
Each Sunday, I would create my daily plans for the week. This allowed flexibility if I had a rollover from the previous week.
Ways to Protect Balance In Your Study Schedule
I would consider Step 1 studying to be my job. It's helpful to schedule your study start and end time. Mentally, it was a sigh of relief to be able to "clock out". As a job, you can also utilize the idea of scheduled time off. Studying can be isolating because it's a journey you take on your own. It's important to recognize this period is a marathon, not a sprint.
Another way to build balance is to schedule buffers in your Step 1 study schedule. Some ideas that I have utilized include scheduling more time to do activities, leaving gaps in your schedule, or being conservative in the number of items you prescribe yourself to complete every day.
Now you have a completed Step schedule! Comment below with your tips for creating your Step 1 Study Schedule.